Equip yourself
with the skills to
become work-ready
New Zealand Private Training Establishments (PTEs).
About New Zealand Private Training Establishments (PTEs)
High quality education that is affordable 
Some PTEs are highly specialized, and offer excellent training and a great student experience.
Students can choose from a wide range of qualifications to get the skills needed to work in the industry they want.
PTEs generally have smaller class sizes as compared to Universities and ITPs, which gives students access to approach academic staff and more individual support.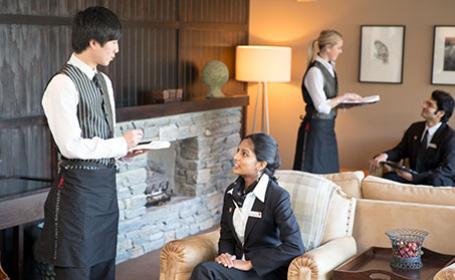 Get the skills employers need

Practical Learning
PTE qualifications, whether certificate to postgraduate level, are focussed on specific and specialized real job outcomes. The focus is on helping you further your career, and be more employable in the future.

Learning by working
PTE qualifications can include internships, work placements or industry projects. Its a great and effective way to help you gain experience, and become work-ready!

The World is Your Workplace
Specialized PTE qualifications give you the knowledge and experience to work anywhere in the world!
See what real students have to say
I have worked with Ritu and Bruce and they are very knowledgeable and professional. They help us with their deep understanding.The quality of immigration advice really helped me in choosing a wise decision.Undoubtedly,it has been a great experience working with Liz Batra team
Navdeep Waraich
Get in touch with your New Zealand education expert now! They are here to help you.
Get help choosing the right course and institution
Whether you know what you want to study, or you're just starting out, our experts can help you find what's right for you.
Application paperwork
There are important documents you'll need to submit to study and live in New Zealand. Our experts will walk you through the whole process.
Talk to an expert now
The best way to get started is to contact one of our experts. They'll know exactly how to help you create a great future.