Future-Proof yourself
in New Zealand
#1 for preparing students for the future.
* The Economist Intelligence Unit
About New Zealand Institutes of Technology and Polytechnics (ITPs)
World class education.
ITPs offer education in a variety of industries, and enroll hundreds of thousands of domestic and international students across New Zealand.
ITPs provide highly reputed qualifications and training, focusing on practical skills and real world experience.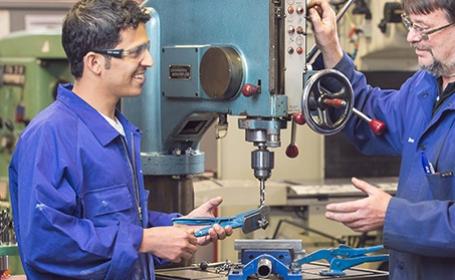 Practical Learning
All ITP qualifications, whether certificate or postgraduate level, are focused on specific and specialized job outcomes. The focus is on helping you further your career, and be more employable in the future.

Learning by working
ITP qualifications can include internships, work placements and industry projects. It's a great and effective way to help you gain experience and become work-ready.

The World is Your Workplace
New Zealand ITP qualifications are recognized globally, giving you the largest possible job market!
Quality New Zealand Government Institutes (ITPs)

The Highest Standards
New Zealand's Universities and ITPs are public institutions, so in order to get funding and support from the NZ Government, they must meet set standards of excellence.

Industry-focussed Qualifications
The qualifications at ITPs are shaped by industry and employers to make sure that they are relevant. Having relevant skills and knowledge is a deciding factor for employability after graduation!

Amazing faculty
The lecturers and professors at ITPs have relevant industry experience who can guide with their real-world knowledge.
Highly recommended Government Institutes of New Zealand
See what real students have to say
Simply this 5 stars is not enough for Liz Batra's IEGC. I don't have words to express my happiness. Liz ma'am, Kamna ma'am handled my application. I tortured Kamna ma'am with my doubt's and questions. But she always responded with smile. They are marvelous, Enormous … Etc. Lightning processing speed,Well response with strong knowledge about visa process. That's why they are top in Visa Success rate. I strongly recommend Liz Batra's IEGC to everyone. Once again Thank you so much Kamna ma'am ,Liz Ma'am
Sathya Prakash
Get in touch with your New Zealand education expert now! They are here to help you.
Get help choosing the right course and institution
Whether you know what you want to study, or you're just starting out, our experts can help you find what's right for you.
Application paperwork
There are important documents you'll need to submit to study and live in New Zealand. Our experts will walk you through the whole process.
Talk to an expert now
The best way to get started is to contact one of our experts. They'll know exactly how to help you create a great future.